INDO-EUROPEAN YOUTH ORCHESTRA
CONCERT AT THE PRESTIGIOUS DANUBE PALACE IN BUDAPEST
"For The First Time From India"

Concert Trip to Budapest, Hungary from 13th August to 19th August 2019
 Concert Venue: The Danube Palace Budapest, Hungary
 Date: 13th August to 19th August 2019 (7 days and 6 nights), dates may slightly change one or two days before or after depending on the circumstances.
Ind-European Orchestra: To know more about the Indo-European Youth Orchestra Click Here! 
Stay and Rehearsal Venue:
All the participants will stay at a residential school facility in Budapest, which will ensure the security of the younger participants. The accommodation will have all amenities needed for the Orchestra Trip.
Accommodation, food and rehearsal places in the same venue.
Veg & Non-Veg food option will be available.
Accommodation and food: Accommodation will be arranged in a 4 to 10 beds dormitory, including full board (breakfast, lunch, dinner). Parents may accompany with additional individual charges.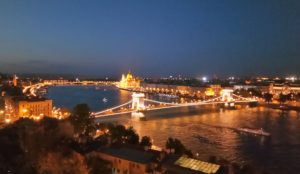 The Price (Participation Fee):
The Packaged Price for the Budapest Concert trip: Rs. 82,600 (Eighty Two Thousand and Six Hundred Rupees) inclusive of 18% GST per person. Please read below carefully what included in the price and what not included.
The Price Includes:
Accommodation for 6 nights with full board (Breakfast, Lunch, Dinner)
The Grand Concert at the Danube Palace
4 days orchestra rehearsal venue
Budapest transport weekly ticket
1 to 2 sight-seeing trips in Budapest (this is including the Budapest weekly public transport pass)
Pubic Boat trip in the River Danube (this is including the Budapest weekly public transport pass)
Video recording of the concerts (selected clips)
Not included in the Price:
The cost of travel to Europe – International and domestic flights with return and Visa cost not included in the tariff. Airport pick-up or drop or Taxi/Van service not included.
Additional attractions like the Budapest Bath entrance ticket, Budapest Zoo, Museums etc. are not included.
Instruments: Violin, Viola, Cello, Double Bass, Oboe, Bassoon, Horn, Clarinet etc. (For Chamber Orchestra)
Eligibility: Practical Music Examination Grade 5 Pass and above as per ABRSM, Trinity College, LSM and similar.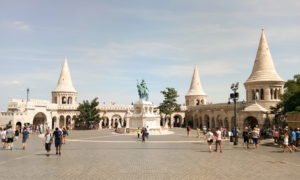 More Information
 Danube Palace Concert 2019: To know more about the Danube Palace Concert and the Indo-European Youth Orchestra Click Here! 
Audition: The Orchestra will be assembled with musicians selected through our audition process. However, audition is not required for the members who were already part of the Indo-European Chamber Orchestra at our first project in Hyderabad at the 1st Autumn International Music Fest & Masterclasses in October 2018.
Masterclass: In our Budapest segment, we will be focusing on "Chamber Music Performance Masterclass" for everyone. Learning the valuable techniques for individual performance is not enough as an orchestral player, it is very important to learn the nuances and techniques of how to become a good team player – be it stand partners, sections, trio, quartet or an ensemble, there are various techniques involved to master the art to perform at its best.
 Hire Musical Instrument: It's possible to borrow instruments like Cello, Double Bass for the rehearsals and the concert with extra charges.
Payment: Indian candidates have to pay 50% amount for bookings by 30th of April 2019. Rest of the 50% needs to be paid by end of June 2019. Non-Indian candidates who don't have to apply for Visa need to pay the full amount by April.
Cancellation: The full advance payment will be refunded if we can't carry out the project  and we will not be liable for anything. The advance will not be refunded for any other reason.
Rules, Terms & Conditions:
Selection is completely depending on the audition and only the qualified candidates will be invited for the trip.
For Indian Passport Holders, if the 50% advance is not paid within the last date, the position will be passed on to someone else.
It is advised to apply for the Visa by mid of May so you have the Visa approved in time and quite prior to the trip, which is important because you will need time to prepare for the tour and concert well before the time of travel, it is mandatory for everyone to prepare their parts well in advance and come fully ready in the tour.
Food is included in the package as per the terms of our Hungarian partner-organisation. If you eat outside, you won't get any reduction from the package. Breakfast, Lunch, Dinner will be provided under the package.
No GST required for the Non-Indian residents who will transfer the fee in foreign currency from a non-Indian bank account for this particular project.
At present MMSO is only accepting Online Wire Transfer (net banking) method for payments of fees for this particular project. The bank details are mentioned below at the Company details section.
Non-Indian passport holders, who don't require VISA to visit Hungary, are required to pay the 100% fee as per the Invoice during the time of the conformation once they receive the Invoice from MMSO.
Policy: For the elaborate company policies, terms & condition for this particular project please Click Here!
Company Details:
Michael Makhal Symphony Orchestra Pvt. Ltd., a company incorporated under the Indian Companies Act, 1956 having its registered office located at Flat no 201, Plot no 85-88, Manju Residency, Sardar Patel Nagar, Nizampet X roads, KPHB, Hyderabad 500085, Telangana State, INDIA. CIN: U93000TG2013PTC089277
GSTIN, PAN and Bank Account details of Michael Makhal Symphony Orchestra Pvt. Ltd.
(a) GST Number: 36AAICM7478D1Z5
(b) PAN Number:  AAICM7478D
(C) Bank Account Details:
Bank Name: Axis Bank Ltd.
Branch Name: Tolichowki
Account Name: Michael Makhal Symphony Orchestra Private Limited
Account Type: Current Account
Account Number:  918020058645082, IFSC Code: UTIB0001628
SWIFT Code: AXISINBB030, MICR Code: 500211045, SAC Code: 999631
Let's Create History in Budapest!